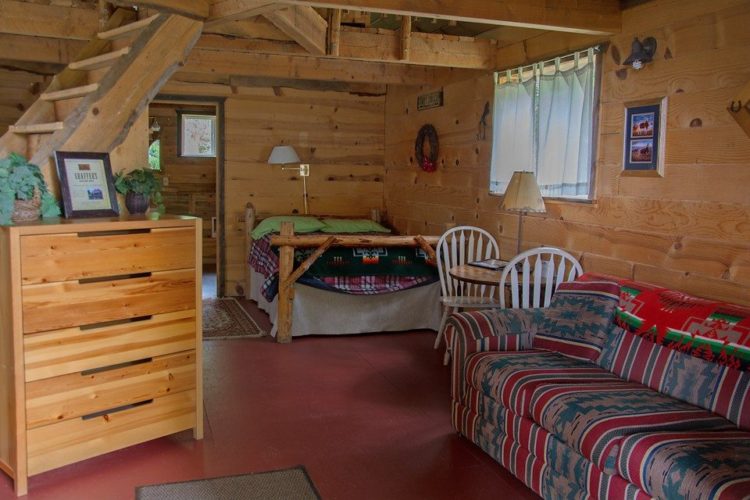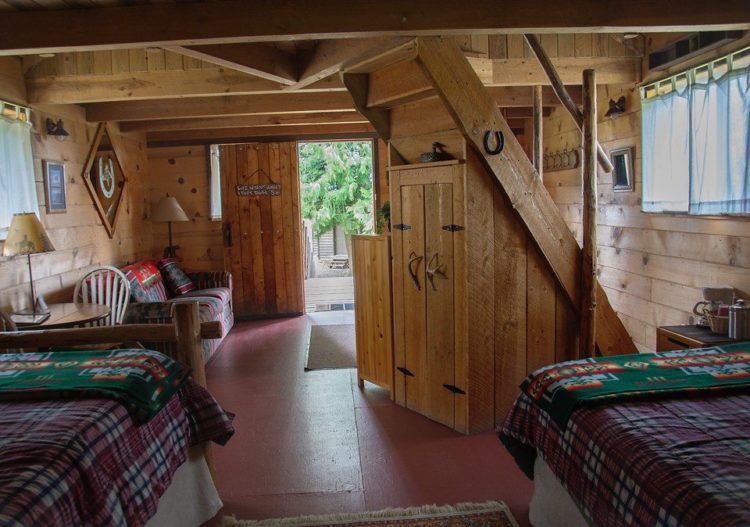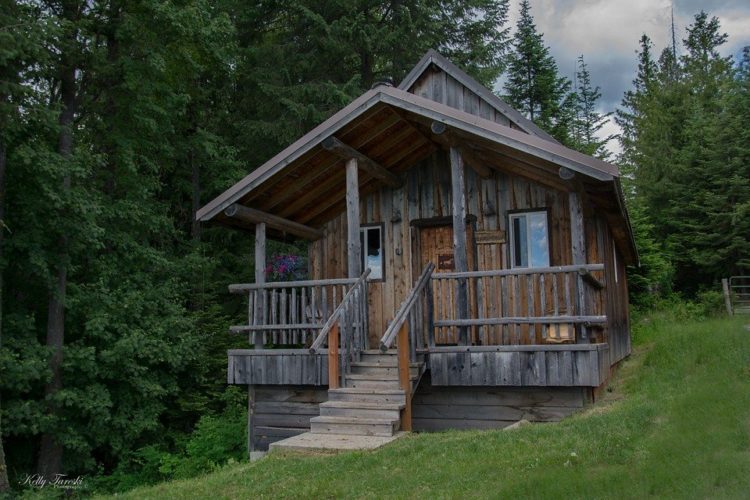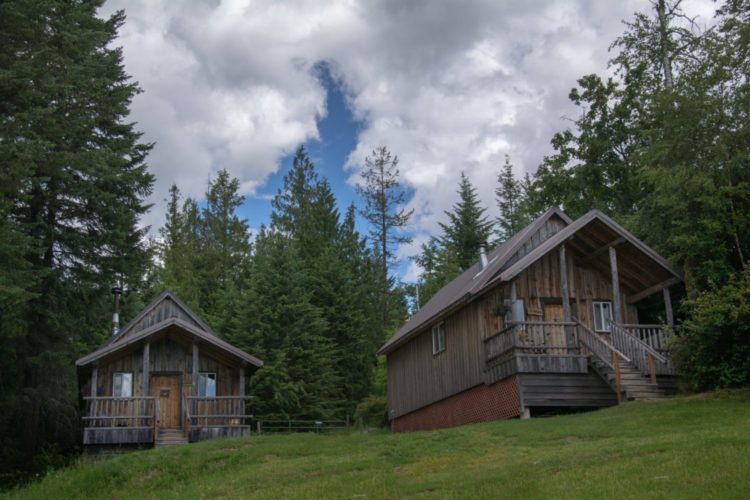 Cozy!
If you get chilly just fire up your own wood burning stove!
Stay Clean!
Each ranch cabin has a spacious bath with shower and heating fan.
Let's Soak!
Located in two central locations near the cabins are two Hot-Tub facilities available for 24 hr. a day use.
Tidy!
Each cabin has plenty of storage for all your trail essentials.
Comfy!
The most comfortable Double or Queen beds on the main level.
Wake up!
Up early? No problem set the clock and make your own fresh cup o' Joe to get your morning started.
Smart!
Each cabin has a loft with comfortable twin beds. Sleeping up to six people per Ranch Cabin.
Dry!
Nice place to rest after a long ride. Every cabin has a porch with lounging chairs to relax after a long day in the saddle.
Book a stay of
and receive a 10% discount
RATES:
Daily rates are per person, per day and are all inclusive including:
Lodging
Full meals
Beverages including beer, wine and spirits
Unlimited ranch activities
All resort attractions, horseback riding, fishing and cattle drives.
Luxury Cabin Bullagio
$290
Per Person Per Night
RATES:

Junior age 5-12 $190 per night

Daily rates are per person, per day and are all inclusive including:

Children age 4 and under free
Luxury Cabin Lonestar
$290
Per Person Per Night
RATES:

Junior age 5-12 $190 per night

Daily rates are per person, per day and are all inclusive including:

Children age 4 and under free
You're looking at the
Ranch Cabins
$250
Per Person Per Night
RATES:

Junior age 5-12 $180 per night

Daily rates are per person, per day and are all inclusive including:

Children age 4 and under free
Glamping Tents
$225
Per Person Per Night
RATES:

Dedicated Bathroom and Shower for each tent

Daily rates are per person, per day and are all inclusive including:

Junior age 5-12 $160 per night

Lodging

Children age 4 and under free
LODGING
Two night stay minimum (management may waive depending on availability)
Check-in: 12 Noon Check-Out: 10am
Fine Print:
Washington state and local county taxes are not included
Due to guest volume we no longer offer riding on the day of departure
Children under age 5 can be lead in the corral (no trail rides)
Safety helmets recommended for all riders
DEPOSIT
Two day non-refundable deposit is required for confirmation of reservation
Balance due upon arrival
PETS:
Pets are welcome in pet designated cabin ($25 non-refundable pet cleaning fee per pet)
Deposits are non-refundable. They may be transferred to a future date if done 45 days prior to reservation arrival date. If reservation is canceled less than 45 days to arrival date- deposit will be forfeited.
We accept personal checks, Visa, MasterCard and American Express