Welcome to
Bull Hill Guest Ranch
Bull Hill Guest Ranch, located in northeastern Washington State, sits at the foothills of the majestic Rocky Mountains near British Columbia, Canada. Sweeping panoramic views of neighboring Idaho, Lake Roosevelt

and

Canada provide a backdrop setting that is one of the most picturesque in the Pacific Northwest. Opened in 1995, Bull Hill Guest Ranch is part of a large working cattle ranch that dates back to 1903. Rich in history and tradition, the ranch today has become a favored destination for families, corporate retreats and the outdoor adventurer who is looking for authentic western living amidst the tall pines and cedars. It is especially noted for its fly fishing and horseback riding.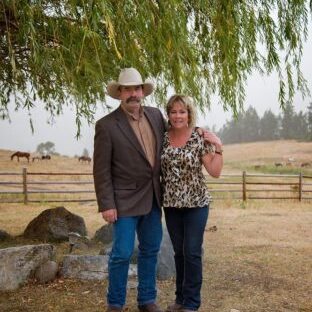 Pete & Patsy
Pete is the patriarch of Bull Hill Guest Ranch. Him and his wife Patsy will come up to the ranch to share meals with the guests just about every day. You will often find Pete feeding the horses or cattle and just enjoying the lively end of day conversation. Be sure to say hello to Pete when you see him. He has some great stories to tell!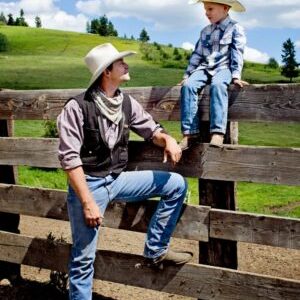 Brent
Nephew of the Guglielmino family, Brent joined the family ranch operation in 1998 as our Ranch Manager, after graduating from Washington State University. Brent assists with the daily operations of the guest ranch, assuring a quality stay for every guest. Brent, his wife Carrie, and their three young children, Joe, Pete and Kate join with the Guglielmino family to welcome our guests.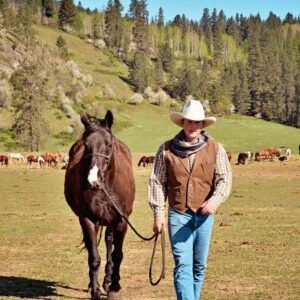 Tucker
Tucker not only is a wrangler when needed but he is the office and marketing manager. He earned his degree from WSU in marketing and is putting those skills to good use keeping Bull Hill running smoothly. You will find Tucker all around the ranch and usually on the phone.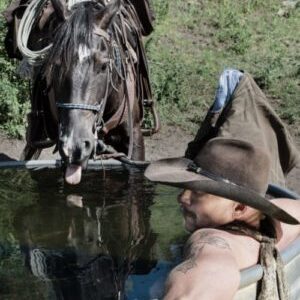 Joe
Joe returned home and to the family business in 2012, after spending some years away in Honolulu, HI and Phoenix, AZ. His experience as a mechanic has been an invaluable asset to the ranch. Joe's knowledge and love for the land he grew up on comes across during his trail rides when you're sure to ride somewhere you've never been before. Accompanying Joe on most of his rides and cattle drives is his sweet Border Collie, Lilly, who's been a wonderful addition to the ranch as well.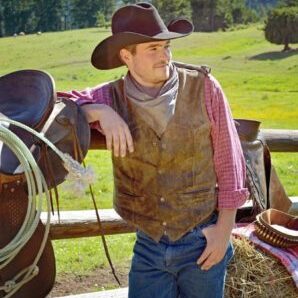 Hunter
Hunter is another son of the ranch and in is the youngest of the Guglilmino clan. Hunter brings his own youthful style and energy to the ranch and you will thoroughly enjoy riding the trails and washing down the trail dust with this fine wrangler.
Madeline
Another family member Wrangler for Bull Hill Guest. Maddie grew up at Bull Hill Guest Ranch and knows the landscape like the back of her hand. She will lead you on the adventure of a lifetime.
Maddie
Maddie comes to us from a large ranch in Missouri where she spent her days trick riding and training/breaking horses. She is incredibly skilled with a rope and whip and can shoe a horse as a trained farrier. You will thoroughly enjoy rides with her and her trusty sidekick Eve (her wonderful dog).
Tony
Tony hails from the West Side and cut his teeth in the meadows of Western Montana. He brings a fun mix of experience and humor to the ranch. You will enjoy a ride lead by this capable young man.
Grace
Grace is a country homeschooled girl, who went to an equestrian college, and enjoys riding horses and hanging out with kids. She is from a family of eleven and love seeing the beauty of God's creation.
Mitch
You will find Mitch slaving away over the stove to bring you the best in local fare. His specialty is anything on the smoker. Mitch is always available to whip up a snack or full meal anytime he is there!
Margarita
Cook/Kitchen/Housekeeping
You will also find her in the kitchen most days. Always preparing the best meals and feeding the crew. Be sure to ask her about her "ice cream cake" if you happen to be there when she makes that incredible dessert you are in for a treat.
Chris
Part-time cook and full-time artist. Chris has been creating her culinary art at Bull Hill Guest Ranch for too many years to count and her weekday meals are to die for. Don't be afraid to ask…more than likely she has whipped it up before.